Krete Construction is a family-owned company, operated by Kenny and Jana Soule.
Our highest priority is to provide excellent customer service in a timely manner, with the ultimate goal of achieving a top quality product.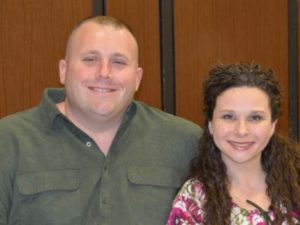 We started KJ Remodeling in May of 1998 with the idea of operating a small business based on family values and excellent customer service. Our concrete division has grown into its own business, Krete Construction.
Our outlook is focused on a "one customer at a time" point of view. We use this outlook to ensure we are able to provide our customers the most value for their money. We personally work on every job to ensure maximum communication with our customers and employees. We look forward to meeting you and turning your ideas into a reality.
Please feel free to call or email with any questions or concerns you may have.
– Kenny and Jana Soule